Description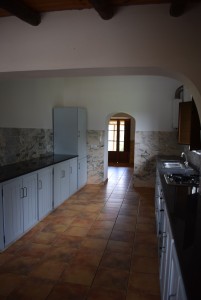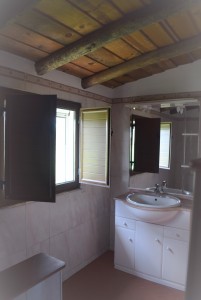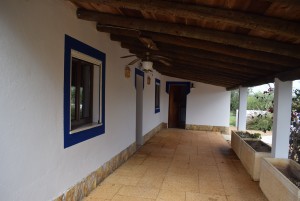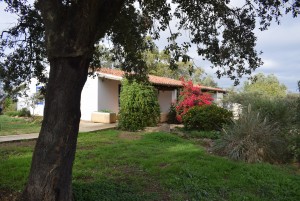 €395,000.00 Bm 140
1…. 3 double bedrooms ,2 bathrooms property with large outbuilding, 10m x 5m swimming pool set in 7. 6 hectares of stunning  countryside.
2…. Great spacious dimensions to all living, kitchen and bedroom areas plus two covered patio areas to front and rear.
3…..Nicely gated driveway to house with ample parking and turning space.
4…..Well stocked and well maintained gardens, scattering of trees including some oak and olive. Excellent views over the Baixo Alentejo.
5…. Woodburner, partly Airconditioned, borehole for water with filters, mains electric,  sceptic tank, double glazed windows, solid wood doors.
6…. Great location with walks to a small village and 7mins drive to the main town of Ourique, good road and train links to both airports lisbon and faro plus approx. 45 mins drive to both coastline beaches south and west.
This newly listed traditional 3 bedroomed property has heaps of charm, mostly owing to how pretty and quaintly it sits in its surroundings. With the whitewashed house trimmed with Mediterranean blue paint, and embellished in deep pink bougainvillea climbing flowers, just adds  to its character.
This overall appearance is enhanced by its well-manicured gardens and large covered terraces one overlooking the 10m x 5m pool and the other one overlooking the rear elevation of rolling countryside.
The house sits within one of the 3 sections of land which are all equally sized at approx. 2. 5 hectares. This section is shared with the outbuilding,  the other two sections of land would be perfect for use for equestrian facilities   … there are also many tracks for riding.
The house itself is made up of good spacious dimensions which consists of…
One of the two access entrances into the kitchen/ diner and a separate lounge which also has dinning space if required there are  3 bedrooms, 2 bathrooms 1 en suite and a hallway with the other second access point.
The property is well presented ready to move into and has a lot to offer for its selling price with heaps of further potential especially down the equestrian or other business routes.
The description and sizes have all been approximated and the property must be self-inspected and checked prior to purchase.