Description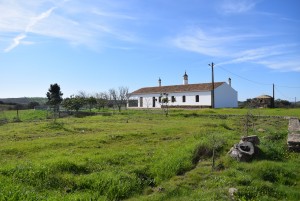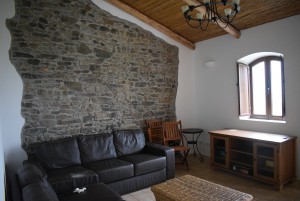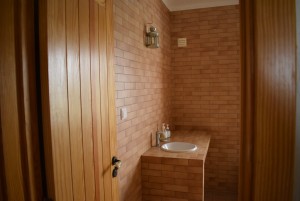 BM98
– 3 bedroomed 3 bathroomed large property set within almost 10 hectares of undulating land.
– Would suite horse lovers and would make an excellent equestrian centre/ or agricultural interests.
– Beautiful interior with rustic, traditional modern feel and designer influence with top spec fixtures and fittings.
– Very private and well-kept land with various fruit, oak and holme oak trees scattered throughout the land.
– Fabulous covered terrace with outdoor kitchen, built in bbq, bread oven and an exterior bathroom for outdoor living /parties.
– Good access road, situated approx 25mins drive from Ourique and 10mins drive to Almodóvar which hosts all amenities for day to day life.
– Good location and great access for motorways for airports and being just an approx 30min drive to the Algarve which hosts spectacular coastlines and beaches.
As you enter this 3 bedroom,3 bathroom property it is quite breath-taking to see its interior with an element of surprise on seeing how many professional designer touches have been added to create this perfect Alentejo home.
Not only with the quality of materials used but by the clever artistic flair that they have managed to keep. With its rustic charm and a hint of luxury.
The property is open plan living / kitchen and dinning and covers the full length of the front half of the home.
In the centre is a fabulous stone built very large inglenook fireplace with an open cosy log fire.
To the right-hand side is the lounge area which also as a stunning feature stone wall and well-lit with a double sized window to the front providing hillside views. The lounge then offers access to the first double bedroom with en suite in the master bedroom, it also has designer architectural feature and the bathroom has also been tastefully and neutrally tiled.
To the left hand side of the living area is the fantastic kitchen like a chefs dream. Again, it has a designer, modern but traditional feel with an element of professional and commercial style. Including a small pizza/ bread oven a bbq style open grill plus a traditional hob and oven (fabulous). It has all been stunningly set in a large high stone cooker/extractor inglenook hood making It visually stunning.
The kitchen has a good, quality range of appliances and like the rest of the furniture throughout the property is included in the sale. Just a few soft furnishing, colour palette and personal belongings would be all you needed to add to this property to make a house an amazing home.
The area also has space for a large family dining table.
The remaining two double bedrooms are entered from this area, along with the family bathroom which are again in keeping with the same charming designer touches and equally as smart.
The facilities on the exterior of the property are also well equipped due to a covered terrace area which is situated to one end of the property.
This area consists of an outdoor kitchen complete with a built in bbq, bread oven and even as an outdoor bathroom and is ideal for hosting parties or large family get togethers.
The exterior also benefits from the advantage of having a tiled swimming pool already installed but still in need of some final finishing off and tender loving care.
The immediate perimeter of the house has a rustic paved path way and open patio.
As stated owing to its almost 10 hectares of undulating natural foot fall and year round temperatures would definitely be a good opportunity to set up and run your own equestrian centre which are proving to be very popular and profitable in this area of Alentejo, but of course would also suite the nature lovers amongst us.
With its location being quite close to the Algarve it would not only attract the more up market tourist trade but also close enough for you to spend leisure time on the fantastic southern beaches.
You get the best of both worlds being able to live in the picturesque Alentejo countryside and have the busier towns and cities of the Algarve just a short drive away (approx 30min drive to Albufeira) and an approx 10 – 15 mins from the main town of Almodóvar which hosts all amenities for day to day living, including some award winning restaurants.