Description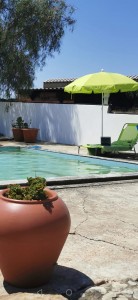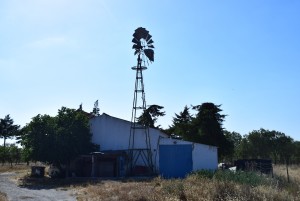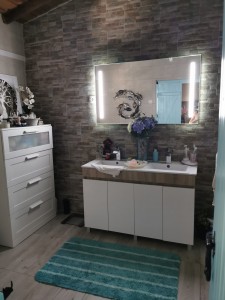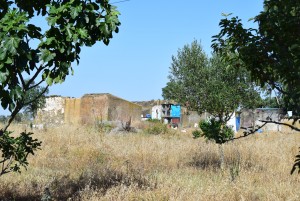 This road fronted large cottage has a lot more to offer than originally meets the eye on arrival.
With the front of the main house being on the road it looks so rustic, small and pretty, but once entered via the gated driveway set to one side then it opens up into a large courtyard
There is a double built garage/ barn for parking . There is also a dipping pool, second built barn with field, water tank and 2 ruins for renovation.
On entry to the large cottage from the rear there is a conservatory/ orangery which has been attached across the full back of the property which is quite a new addition and provides a through entry into the open plan.
Lounge/ kitchen area.
This area is home to a large overhead inglenook feature fireplace and cream coloured modern fitted kitchen units with black polished worktops, including spaces for built in appliances, which forms an L shaped cooking area to one corner. Off the lounge / seating area is another newly renovated large bathroom which consist of a full white suite and has been attractively finished with modern floor and wall tiles with a fantastic large shower and screen.
Located to the front of the property are the 3 large spacious double bedrooms, rustic in appearance and could benefit from a cosmetic update depending upon chosen preferences. Although the interior wooden pretty shutters are a must keep.
There is also a long hallway leading to the front  entrance of the house.
To the rear, large courtyard are various buildings for renovation projects and some land making the total of the plot 3.2750m2. The cottage is 99m2.
One of the ruins is 88m2 and the 2nd ruin is 38m2.
One of the main values of this property lies in the fact that it has 3 urban categories within the paperwork and could lend itself to have numerous uses.