Description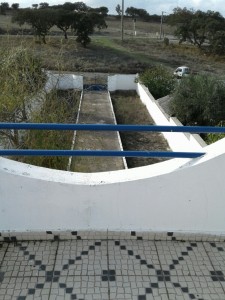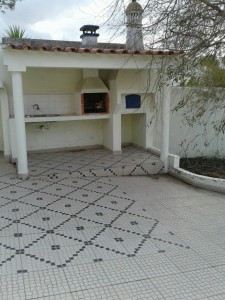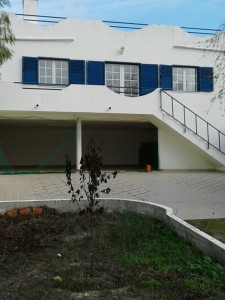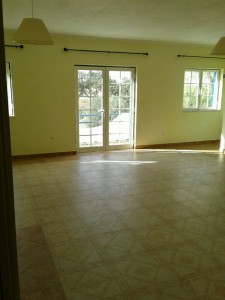 – Very pretty typical 4/5 bedroom portuguese village house.
– Newly refurbished large house well maintained with good quality fixtures and fittings.
– Large back garden with gated and walled vehicle access and parking overlooking beautiful countryside.
– Outside – large roof terrace,balcony, kitchen/bbq area  and a large underground parking space for 3 vehicles/ storage.
– Property comprises of 4/5 beds 1 of wich is an at tick room, 1 bathroom,2 en suites, large bright living area and kitchen.
– Gas water heating, 2 Woodburnerst both set in attractive chimney breasts.
This beautifully renovated large village property has been done up to a very high standard and as paid extra attention to keep some of its original features.
The house consists of 4/5 bedrooms 1 bathroom and 2 en-suite rooms a light bright living area boasting an attractive salamander set in an open large chimney breast and a separate kitchen.
As the back of the house opens up the surprises just keep coming, the rear entrance is nicely walled and gated and a long driveway leads you to the underground parking which is large enough for 3 vehicles the underground garage space has been done out to a high enough standard to be used for multiple purposes ie: extra living/ storage etc. There is an outside bbq and kitchen facilities to one side of the back garden and a pool could easily be added with this property being in an urban zone. Above the property is a very large roof terrace wich overlooks stunning countryside and there is a long balcony off the living areas.
The property is located in the small dreamy village of Ourique gare wich as a couple of cafes / bars and is approx 7 mins drive to the popular historical town of Ourique wich as all amenities.
We feel this property would suit someone who wants to integrate into a typical and laid back alentejan community without the compromises  of living in a tiny cottage. This is a house that would deffinately benefit from a viewing just to appriciated it's size and uniqueness.
——————————————————————PT———————————————————————————
Típica vivenda T4/5 de grandes dimensões
Muito típico T4/5, vivenda portuguesa;
Recentemente remodelado, grande casa, bem preservada, e artigos de muita qualidade.
Quintal de grandes dimensões e acesso a veículos totalmente vedado e com entrada. Vista maravilhosa.
Parte de fora: Grande terraço e varanda, cozinha mais concretamente para fazer churrasco, e um parque de estacionamento subterraneo com espaço para 3 veículos.
Esta casa é composta por: 4/5 quartos em que um destes é pequeno, 1 casa de banho, 2 en suite, Sala de estar cheia de vida e luz e Cozinha;
Água aquecida a gás e 2 salamandras.
Esta Vivenda de grandes dimensões , que está renovada, foi construída de uma forma elegante e tiveram em especial atenção deixar algumas das caracteristicas originais.
Esta casa consiste em: 4/5 Quartos, 1 casa de banho, 2 quartos en suite, 1 Sala de estar cheia de vida e luz com uma salamandra e uma cozinha à parte.
Nos redores da casa, as surpresas continuam a aconteçer, a entrada das  traseiras está vedada por um muro e com um portão onde uma longa estrada os leva para o parque de estacionamento subterrâneo, que por sua vez é muito espaçooso onde cabem 3 carros. Esta garagem subterrânea foi construída para vários propósitos: espaço extra , armazenamento etc.
Há um churrasco na parte de fora da casa e uma cozinha, e muito fácilmente se poderia adicionar uma piscina nesta propriedade por ser uma zona urbana.
Nesta propriedade também há um terraço de grandes dimensões que é maravilhoso, e tem uma varanda grande.
Esta propriedade está localizada numa pequena vila, de nome Ourique (gare), na qual tem uns quantos cafés/restaurantes. Fica apenas a 7 minutos de carro da Histórica vila de Ourique onde irá encontrar todo o tipo de serviços que irá precisar.
Nós achamos que esta é propriedade ideal para quem quer pretencer a uma típica comunidade Alentejana sem estar comprometido por viver numa pequena casa de campo (cottage). Esta casa iria beneficiar de uma boa vista só para se apreciar o seu tamanho e a sua marca.